Temperature Controller designed to Precisely control the individual heated component by 4 channels; Incubation Cover, Incubation Body, Humidifier and Lens warmer.
Also variety of heating plate and heating glass can be connected to temperature for your use.
There are three version of temperature controllers for your choice including CU-301 (1 channel), CU-302 (2 channel) and CU-501 (5 channel) are available.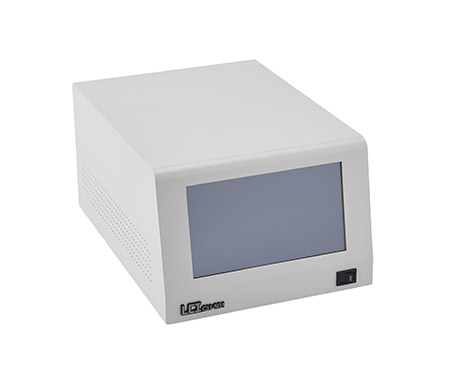 CU-501
5 Channel controller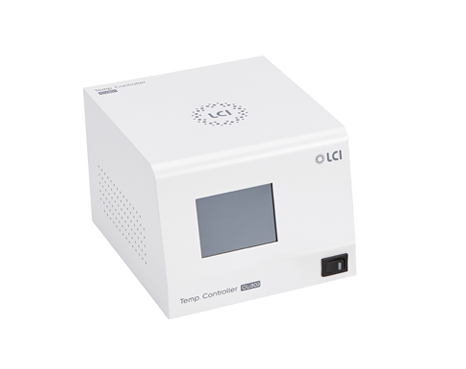 CU-302
2 Channel controller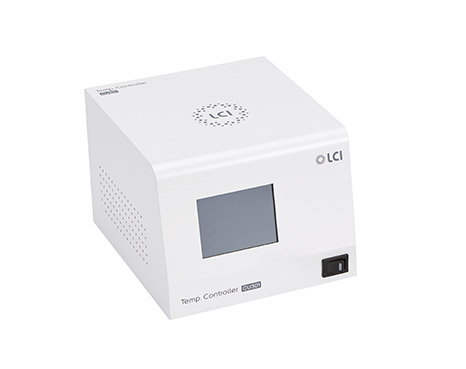 CU-301
1 Channel controller
Applications
CU-301/CU302 – Ideal use for any heating channels
CU-501- Incubator System
Features
Select of 1/ 3/ 4-channel of individual control windows
Digital flow meter for mixed gas
Real-time graph for all parameters
Alarm function
Automatic screen off function
Changeable internal parameter (e.g. PID values in the setup mode)
Specification
Dimension
Controller
220(W) x 300(D) x 100(H) mm
Remote touch pad
206.2(W) x 115.3(D) x 51.6(H) mm
Cover
170(W) x 139(D) x 21(H) mm
Main body(Insert part)
160(W) x 130.7(D) x 25(H) mm


*Insert part can be customized

Temperature Range
Ambient ±3~100℃
Flow Rate
Max 200ml/min
Sensor
PT 100ohm
Humidifier
[Internal-reservoir]
20~25cc
[External humidifier]
90cc
Available Chambers&Well Plates

18x18, 22x22, 24x24, 24x32, 24x40, 24x50, 24x60 coverglass

96-well plate (to surround every 4-sigle well)

Interoperable with Gas Mixer
Can be communicated with all Gas Mixer, enabling integrated management through single interface
Magnet Attachment Technique
Magnetic cables can be easily connect/disconnect to move safely Incubator system T during experiment
Sliding & Open Cover Technique
[Right] Sliding cover technique
[Left] Open cover technique
Remote Touch Pad

Compatible with all mobile devices including smart phone
Easy troubleshooting by remote-controlled from manufacturer

Lens Warmer
Specialized silicon heater winds the lens without gap
Power
100~250V
Gas blending equipment is an important part to provide mixed gas.
LCI manufacture a range of gas mixer to meet the needs of CO2, O2 and N2 gas supply with precise control by PID system.
FC-5N
Automatic CO2 /Air Mixer produces CO2 /Air mixed gas from 100% CO2 gas cylinder and ambient air.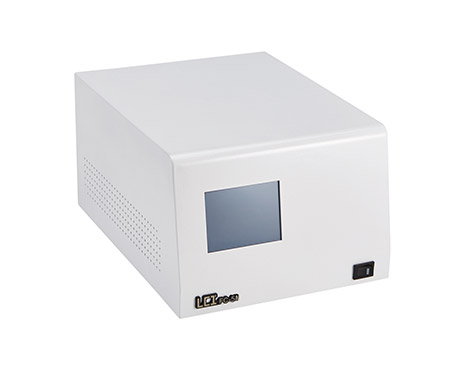 Features
Select of 1/ 3/ 4-channel of individual control windows
Digital flow meter for mixed gas
Real-time graph for all parameters
Alarm function
Automatic screen off function
Changeable internal parameter (e.g. PID values in the setup mode)
FC-5N Specification
Sensor
NDIR CO2 sensor
Control Range
1~20% CO2
Flow Rate
Max. 200ml/min
CO2 Control Method
PID, Solenoid valve
FC-9
Automatic CO2/O2/N2 Mixer produces mixed gas from 100% CO2, 100& O2, 100% and N2 gas cylinders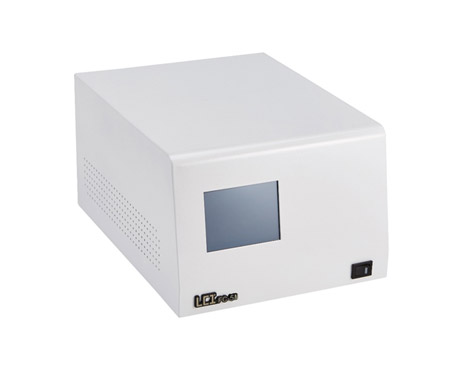 Features
Automatic CO2/O2/N2 gas mixing and supply system
Uses 100% O2 cylinder to control full range of O2 levels from 0% to 100% (It is possible to produce very low to high concentrations of O2 mixed gas)
PID control system regulates and allows precise control of O2 and CO2 concentration
Dynamic orifice control valve and reservoir for ensure gas blends are evenly mixed
Internal air pump makes CO2/air mixed gas
Digital flow meter allows to regulate CO2/O2/N2 gas precisely and individually
Software supports programing the concentration gradients, and recording CO2 concentration in real time
FC-9 Specification
Sensor
O2
Thermal conductive flow sensor
N2
Thermal conductive flow sensor
CO2
NDIR CO2 sensor
Control Range
O2
1~20% (1~99% is option)
CO2
1~20%
Flow rate
Max. 200ml/min
Control Method
O2
PID, Dynamic orifice control valve
CO2
PID, Solenoid valve
N2
PID, Dynamic orifice control valve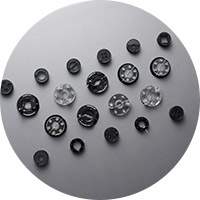 Available with various chamber types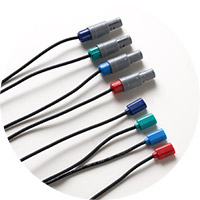 Magnetic attachment cable
Patent magnetic connection
E-asy installation
Intuitive connection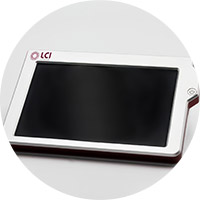 Touch pad control
8 inch wider touch pad
Easy to control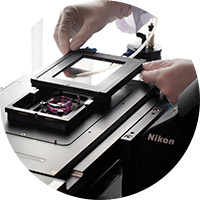 Whole open incubator cover