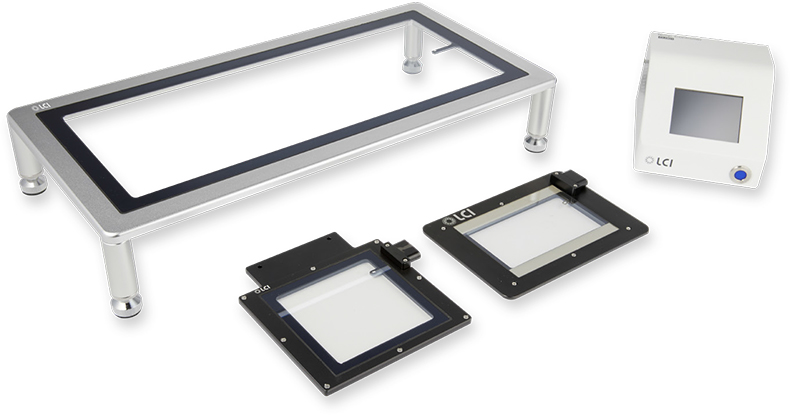 Description
Heating Glass provides accurate temperature control to maintain the sensitive thermal condition of the sample. Uniform and even heat distribution over glass enable accurate and stable temperature control. Heating Glass is compatible with inverted, upright, and stereoscopic microscopes, and can be used with various types of chambers.
Minimize top plate temperature departure
Faster temperature arrival time
High durability & stability of heat
C-Type connector
Convenient height adjustment
New controller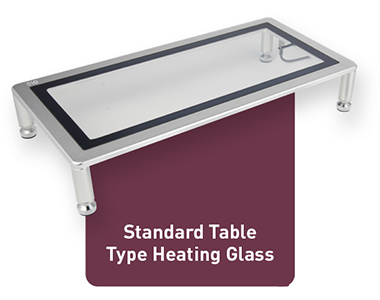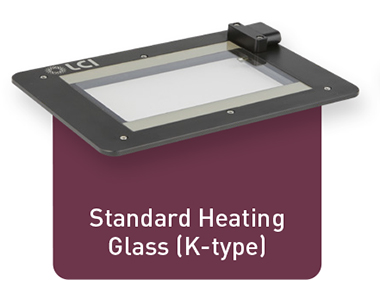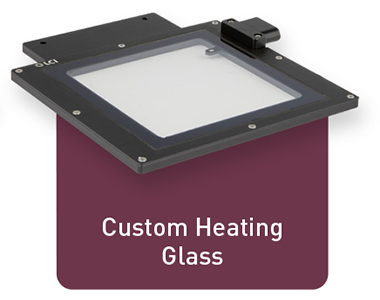 Flat-type design with no level difference: Full use of the top plate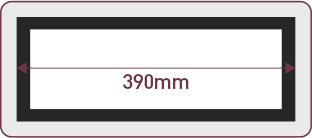 WIDE Heating Area
390mm x 170mm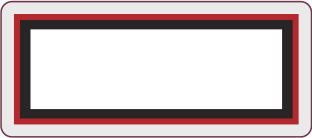 Double Heating System
for even heat conduction
(Glass + Coil Heater)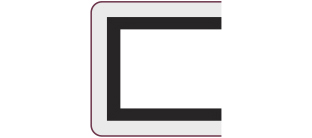 Straight and Level Surface
without Step
Improved Heat Distribution

Heat distribution across the entire top plate enables broad utilization of the entire plate.
Heat distribution is even as the temperature gap from the center to the border of the glass is small.
Item
Previous Product
Standard Table Type
Note
Power Consumption
50W
55W
-
Plate Size
430 X 209 (mm)
430 X 210 (mm)
* Whole plate usable
Weight
900g
1200g
* Installation stability
Connection Method
Magnet
C-Type
-
Sensor
Pt 100ohm
Pt 100ohm
-
Average Deviation (37°C)
±1.0
± 0.5
*Lowest deviation within the
products group
Average Deviation (45°C)
±2.0
± 0.8
37°C Arrival Time
300s
120s
-
Exterior Material
AL
AL
* Maximum usable area
Fluidic Inline Heater
IHS Series suggests effective and simple way to inject perfusion solution using in-line heating system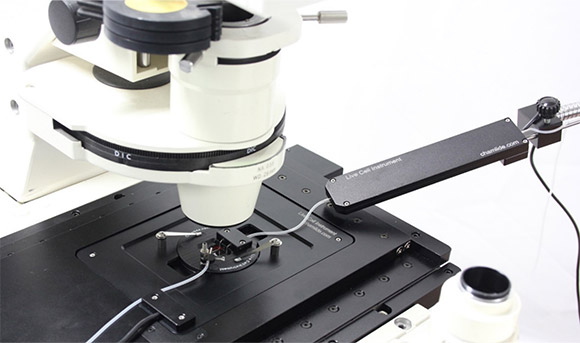 Features
Minimal dead volume of 150㎕
Easy assembly of flexible support arm using magnetic system
Easy attachment using clamp with magnetic on/off system
Accurate & precise temperature control of medium using PID control
Able to regulate temperature, program temperature gradients, and record temperature over time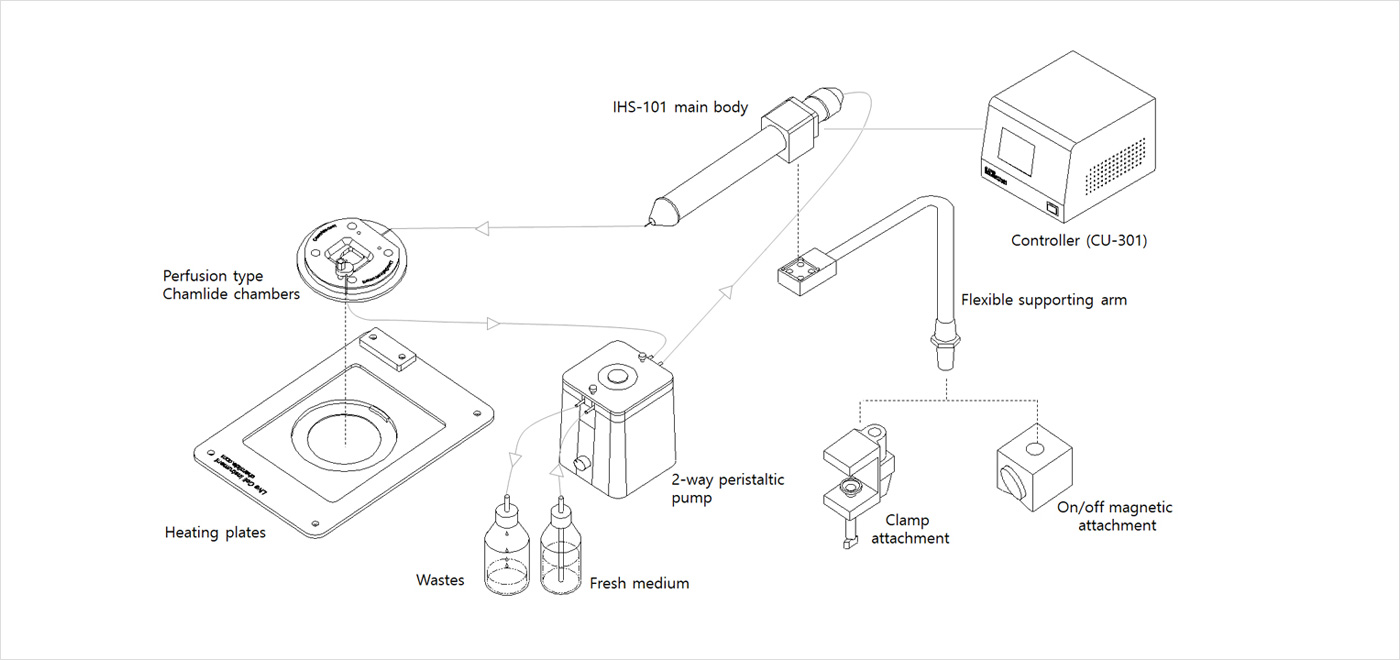 | | |
| --- | --- |
| Internal Dead Volume | 150㎕ |
| Inlet/Outlet Tubing Size | O.D 1.1mm | I.D 0.7mm |
| Heating Method | Cartridge heater |
| Temperature Range | Ambient +3℃~45℃ |
| Inline Heater Dimension | 20ø x 139 mm |
| Supporting Arm Length | 500 mm |
| Inline Heater Main Body Material | Acetal component, aluminum alloy |
IHS Series

Fluidic Inline Heater

Effective and simple way
to inject perfusion solution using
in-line heating system