Live Cell Incubating System
Overview
Applications
Components
Specifications
Related Products
Resources
Demo Request
Stage-top Incubator System T
Incubator System T is an intuitive and integrated system, maintains all essential parameters in a physiological state ensures optimal experimental conditions for cell viability on the microscope for the purpose of ' happiness for the cells and success for researchers.'
It provides precisely controlled conditions including optimized temperature, humidity, CO₂, and optional O₂ levels for a long-term live cell imaging with various Magnetic Imaging Chambers fitted perfectly. Temperature of main body, incubator cover, humidifier, lens warmer, and gas concentration is controllable and recordable. The gas gradients are programmable by CCP(Computer Controlled Program) software.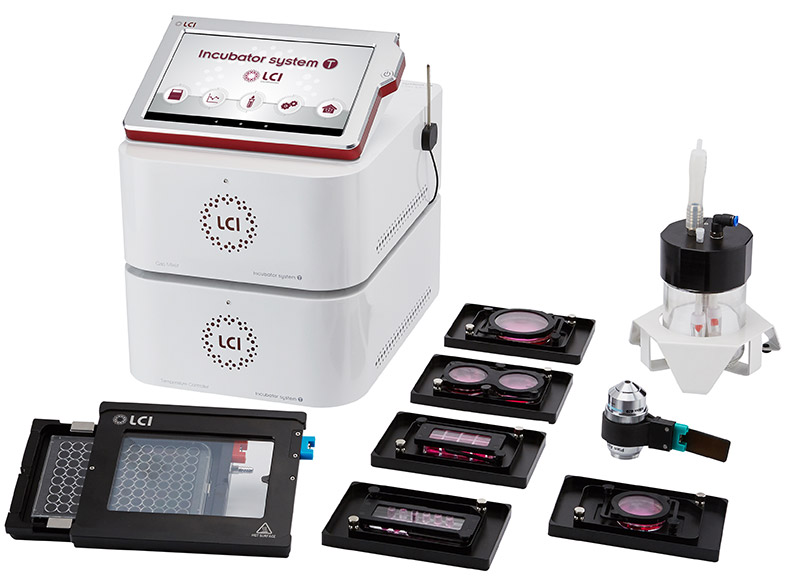 Automatic Sensing Mode
Temperature control by 3 types of heating feedback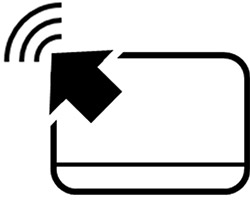 External Mode [World-Wide 1st]
The optimal temperature control algorithm that minimizes temperature deviation by detecting changes in the temperature outside the incubator automatically adjusts the temperature of the incubator optimized for cell growth.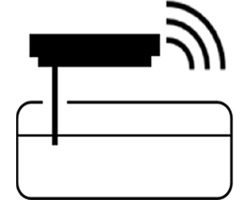 Sample Mode
By sensing the sample temperature, the optimum incubator temperature is adjusted.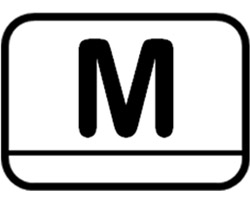 Manual Mode
By setting the temperature desired by the user, various environments for researchers' purpose can be performed.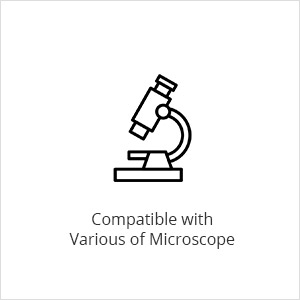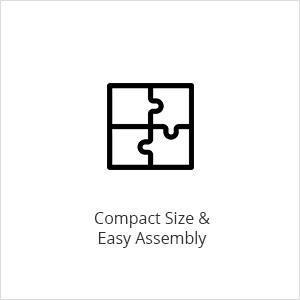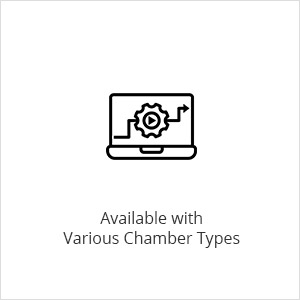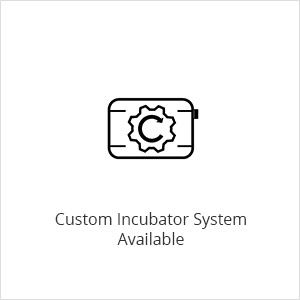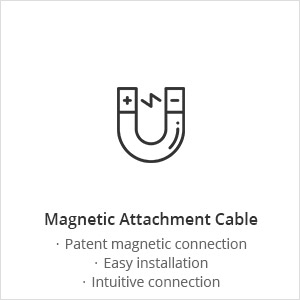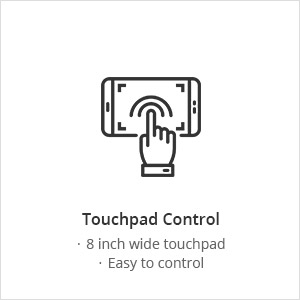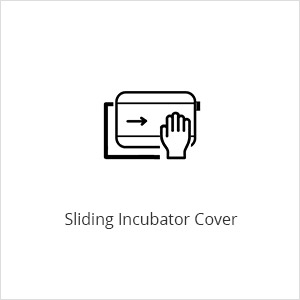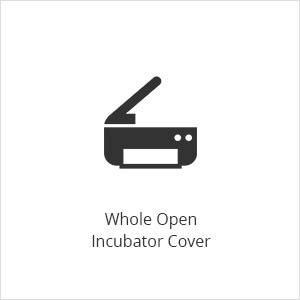 Applications
Localization
Cell differentiation
Cell viability & Cytotoxicity
Phagocytosis & Cell Fusion
Neurite outgrowth/process extension
︙
Live cell imaging of lysis granule dynamics.
To visualize the lysing granules, NK cells in microwells were incubated with 1 μM LysoSensor™ Green DND-189 (Invitrogen, diluted in cell culture medium) for 30 min at 37°C. For live cell imaging, a cover slip containing microwells containing NK cells mounted in a Chamlide chamber (Live Cell Instrument, Korea) is equipped with a Chamlide TC incubator system maintaining 37 °C and 5% CO2 (Live Cell Instrument)
Kim, M., et al., Multi-cellular natural killer (NK) cell clusters enhance NK cell activation through localizing IL-2 within the cluster. Scientific reports, 2017. 7: p. 40623.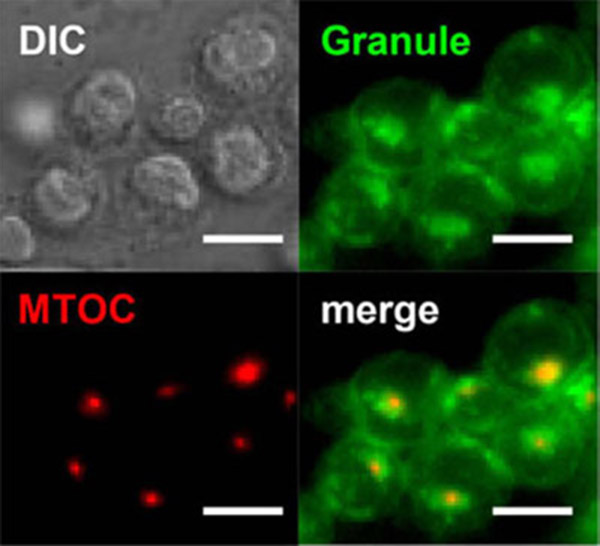 Analysis of cardiomyocyte contractility.
Cell contraction was measured using defocusing microscopy (DM), a technique developed by Agero and colleagues (1, 2). Time-lapse microscopy was used to  determine the beating rate of cardiomyocytes. Cells were visualized using a Nikon Eclipse Ti inverted microscope coupled to a 40 Nikon Japan objective lens  with a 0.55 numerical aperture and 2.1 mm working distance.  A Chamlide model CU-109 CO2 incubator (Live Cell Instrument, Seoul, Korea) was used to maintain the samples at 37°C, 5% CO2, and 60% humidity.
Kim, M., et al., Multi-cellular natural killer (NK) cell clusters enhance NK cell activation through localizing IL-2 within the cluster. Scientific reports, 2017. 7: p. 40623.av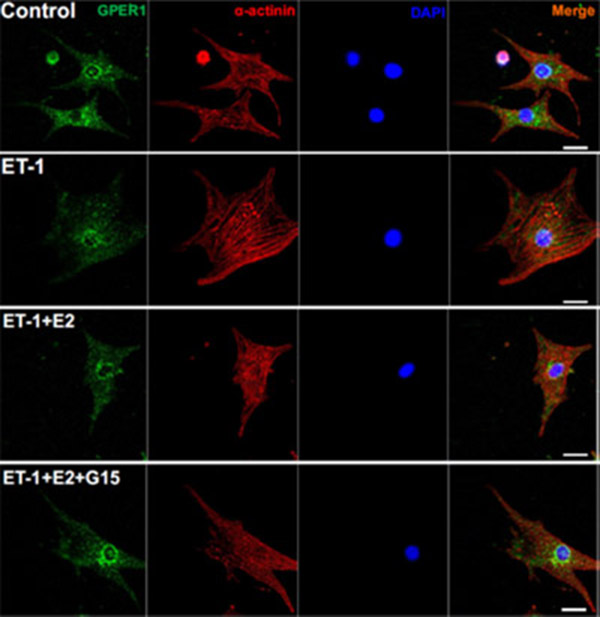 Live-cell imaging of intestinal organoids from human induced pluripotent stem cells.
Live-cell imaging of Human intestinal organoids (hIOs) was performed on a motorized inverted microscope with an on-stage incubator (Live Cell Instrument, Seoul, South Korea). Time-lapse images were acquired every 1 h for 48 h.
Jung, K.B., et al., In vitro and in vivo imaging and tracking of intestinal organoids from human induced pluripotent stem cells. The FASEB Journal, 2017. 32(1): p. 111-122.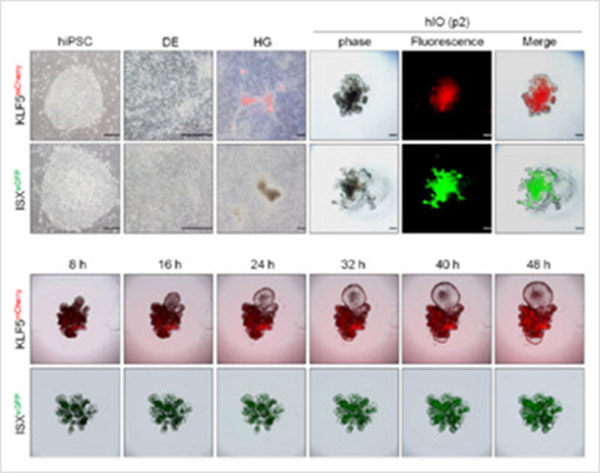 Time-lapse microscopy of oocyte maturation.
After cRNA injection, oocytes were arrested at the GV stage for 3–4 h in the presence of 2.5 mM milrinone, transferred to freshM16 medium, and cultured for 14 h. Images were capturedat 300- or 600-s intervals for 12–15 h using a widefield fluorescence microscope (Lumascope 620; Etaluma, Carlsbad, CA, USA) or a confocal laser-scanning microscope equipped with a Plan Apochromat 340 1.2 NA water immersion objective and a Chamlide observation chamber and incubator system (Live Cell Instrument, Seoul, South Korea) in M16 medium at 37°C in 5% CO2.
Lee, I.-W., et al., Distinct roles of Cep192 and Cep152 in acentriolar MTOCs and spindle formation during mouse oocyte maturation. The FASEB Journal, 2017. 32(2): p. 625-638.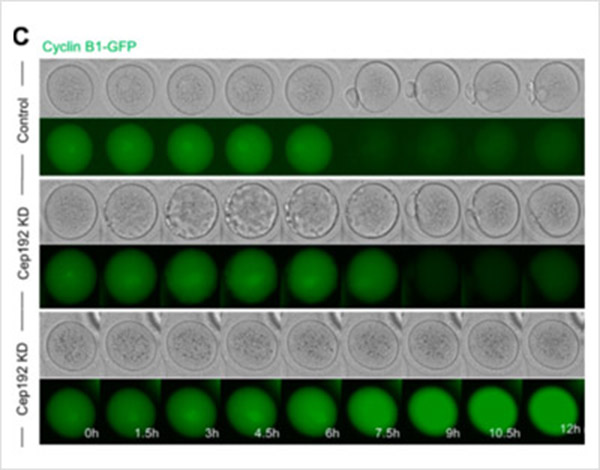 For live-cell imaging, phagocytosis assays were performed using a stage incubator (Live Cell Instrument) set at 37°C/5% CO2.
Naufer, A., et al., pH of endophagosomes controls association of their membranes with Vps34 and PtdIns (3) P levels. J Cell Biol, 2017: p. jcb. 201702179.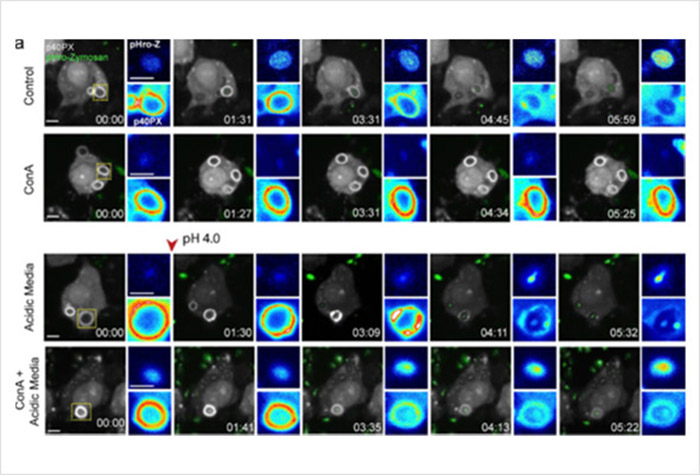 Ledderose, C., et al., Purinergic P2X4 receptors and mitochondrial ATP production regulate T cell migration. The Journal of clinical investigation, 2018.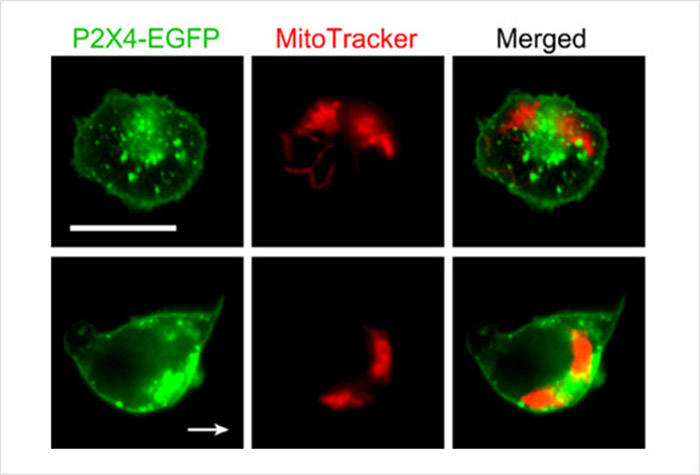 Incubator offers optimal on-stage cell culture environment by maintaining the temperature, humidity, and pH during time lapse imaging. Thermal design of the incubating cover and body are designed to provide heat inside the incubator. For better heat insulation and durability, the incubator body is designed with heating plate to maintain the temperature, while incubator cover composed of built-in dual layered glass traps the heat inside.
Dual-layered incubator cover for heat insulation
Tempered glass for breakage-free using Gorilla 6 Glass
Magnet supporting attachment
Sliding & Whole opening cover
3-channel fluidics port
Temperature control by 3 types of heating feedback
Easy sample insertion by 4-handle Adapter Frame
Fit to 26mm & 30mm W.D. of condenser
Sample holder with Magnet Fixing Cover of Fixing Clip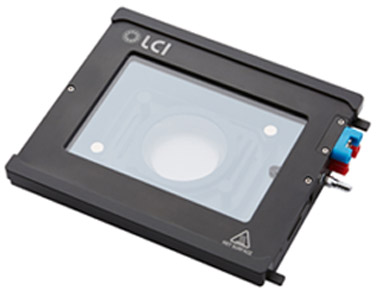 * ITO Glass & Gorilla Glass 6 (Corning company)
: To improve heat insulation & glass durability
Water Reservoir Type Sample Holder
The water reservoir around the sample holder improves the maintenance of humidity, preventing media from evaporation.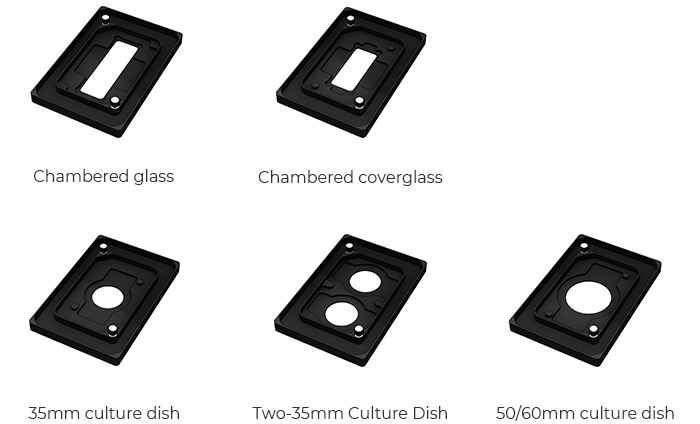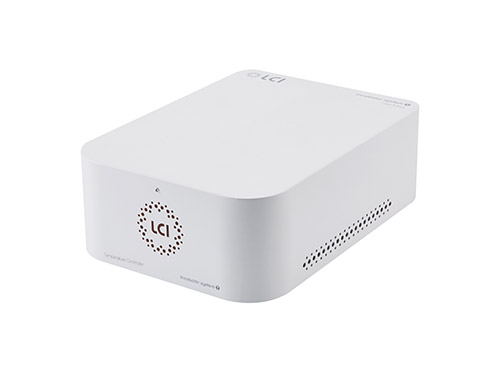 Temperature Controller
Provides stable and precise control of sample temperature for long-term imaging. Using PID Control, it enables maintaining the temperature of all heating parts including incubator cover, incubator main body, humidifier, and lens-warmer
3 types of heating control : External, Sample (K-type), Manual sensing feedback
4 heating channels: Incubator cover, body, humidifier, lens warmer
Simple cable attachment with color connector
Stable and durable temperature distribution
Real-time graph and alarm function
Real-time thermal response
PID control of all parameters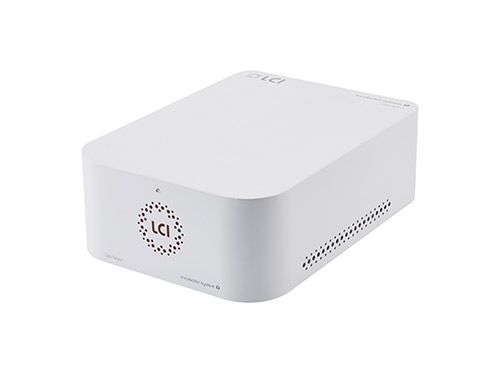 Gas Mixer
Provides accurate concentration gas of CO2, N2, or O2 for research application
Available with 3 types of gas controller
Solenoid valve and a reservoir for uniform gas blends
PID control system regulates gas concentration
Internal air pump for a stable gas flow
Straight quick connection by tubing fittings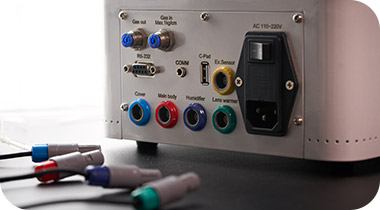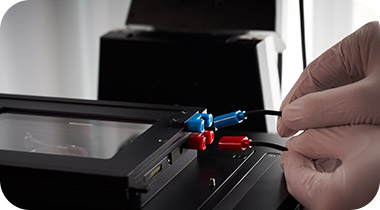 * Magnetic attachment cable
Patent Magnetic Connenction
Easy installation
Intuitive connection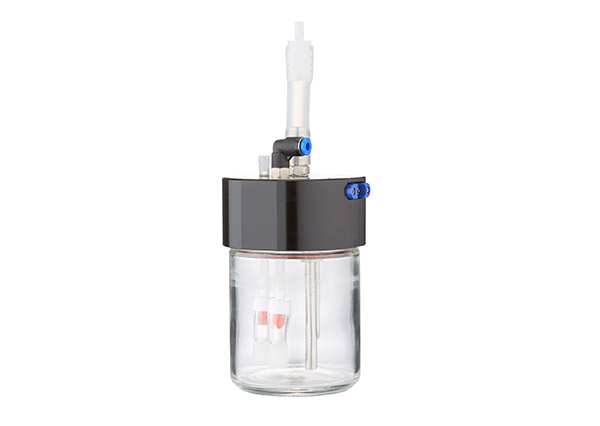 The role of the humidifier is to generate and help incubator to maintain relative humidity, and prevent evaporation which can cause cell damage. CO2 gas flows into incubator through heated water controlled by the humidifier sensor. The rate of air-bubbling can be used to check the flow of gas.
Keeps saturated humidity in the incubator
Maintains osmolality of medium by preventing evaporation
Internal thermal sensor for accurate feedback
Detect flow of gas by air-bubbling
Magnetic connector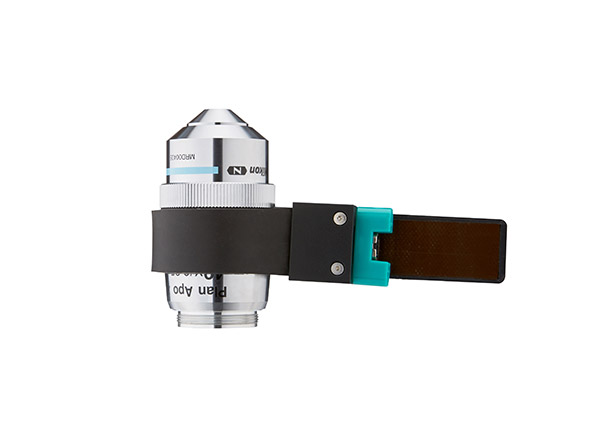 For high-resolution imaging, it is necessary to control the temperature of the immersion objective lens. Oil, glycerin, or water acts as a thermal coupling medium which draws heat away from the specimen. To avoid heat loss, wrap the lens warmer onto the objective lens to generate and maintain a proper temperature. Its silicone band fits to all types of objectives.

For high-magnification & high-resolution imaging
Uses magnetic attachment technique prevents cord breakage by tangling or over tension
Specialized silicone material heating band wraps the lens without gap, preventing thermal dissipation from sample temperature
Flexible silicone material heating band fit to all objective lens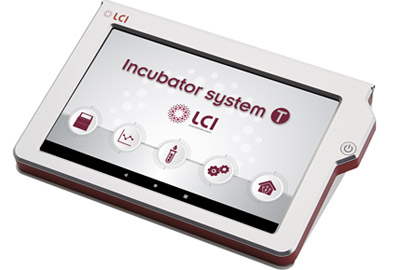 Android tablet PC provides intuitive graphical screen for all of parameters required to control incubator system
Controls system and all parameters by smartphone and other devices
Provides on-line troubleshooting
Uses GUI(Graphical User Interface) with intuitive and easy control
GUI for real-time temperature and control
Automatically save and check real-time data with PC
Output data to PC through USB A cable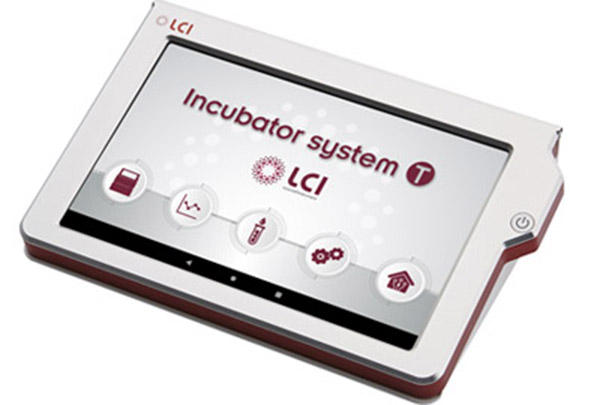 The Incubator System T is an intuitive and user-friendly operator, which can be remote-controlled by smartphones and other mobile devices through app. The operator controls all parameters for the system anytime & anywhere in real time.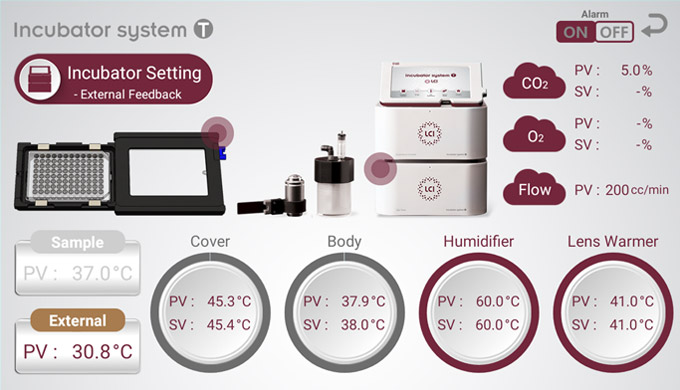 Access the main control panel for all parameters setting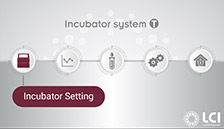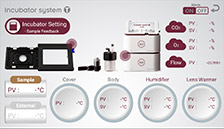 Real-time graphs show temperature reading for all electrical elements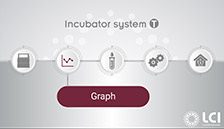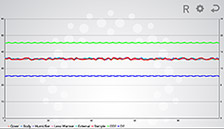 Screen indicates the current state of sample pH by pH color table (phenol red)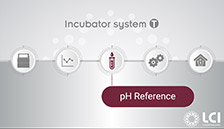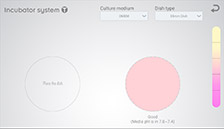 Download documents you need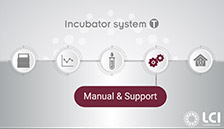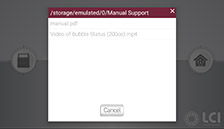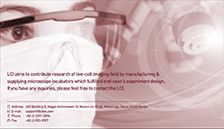 Specification
Dimension
171.5(W) x 139(D) x 15.5(H) mm
Dimension (Incubator Body)
170(W) x 124.5(D) x 20(H) mm
170(W) x 124.5(D) x 24(H) mm
Glass
Dual Glass
- Gorilla 6
- ITO heating glass
Weight
250g (Incubator cover)
155g (Incubator body, 26mm)
196g (Incubator body, 30mm)
Cable Type
Magnet
Specification
Dimension
220(W) x 300(D) x 100(H) mm
Operation
Touch Pad
Weight
3.24kg
Temperature Range
Ambient +3℃~70℃
SV Resolution
0.1℃
Sensor
PT 100ohm (5ea)
Thermocouple sensor (K-type)
Control Method
PID
Volume Humidifier
90cc
Volume Reservoir
25cc
Power
100~240V
Specification
Dimension
220(W) x 300(D) x 100(H) mm
Operation
Touch Pad
Weight
4.44kg
Gas Type
100% CO2
5% CO2
Input Gas Pressure
0.12Mpa
Concentration Range
CO2
1~20%
O2
1~99%
Accuracy
±0.1%
SV Resolution
0.1%
Flow Rate
Max 200ml/min
Sensor
CO2
NDIR
O2
Thermal conductive
N2
Thermal conductive
Control Method
PID
Control Valve
CO2
Solenoid valve
O2
Proportional Solenoid orifice
N2
Proportional Solenoid orifice
Power
100~240V
*: Only applies to OX series(OX-10, OX-10H)
Incubator System T_leafletIncubator System

2021.03.10

2021.03.10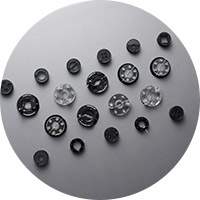 Available with various chamber types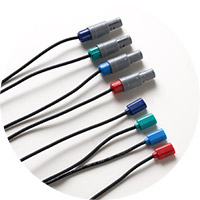 Magnetic attachment cable
Patent magnetic connection
E-asy installation
Intuitive connection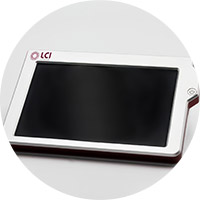 Touch pad control
8 inch wider touch pad
Easy to control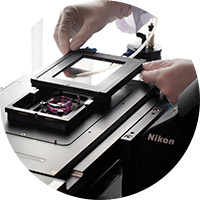 Whole open incubator cover